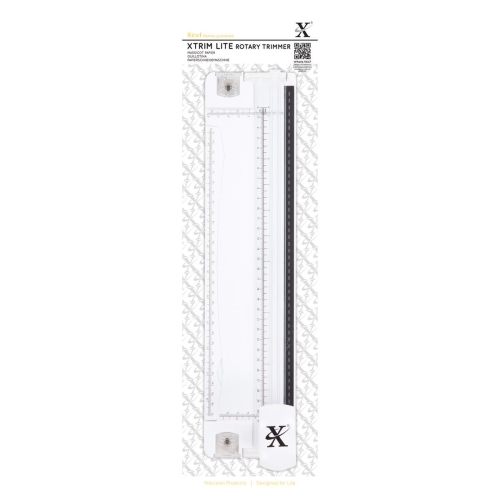 Xcut xtrim lite Rotary Trimmer 12" including 3 blades straight/wavy and perforated. XCU 268404
I cut thin card, paper, vellum,foil and adhesive backed paper.
Sleek slimline and lightweight that cuts with precision and ease.
Portable and conveniently stores away.
3 interchangeable rotary blades to vary the cutting line possibilities : Straight,Wavyand Perforated.
I cut a4 and 12x12. Extending arm ruler measures up to 14.5"/37cm to help cut large pieces of paper.
Rulers and grid system are scored into the base to help with precise cuts in centimetres and inches.
Can cut 3 sheets of 160gsm together.