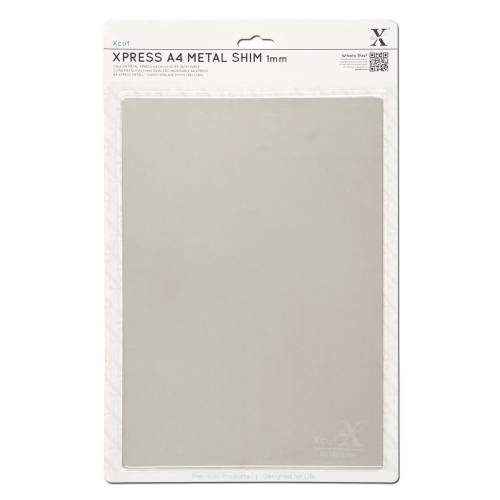 Xcut Xpress A4 Metal Shim 1mm xcu260302
This metal shim will help you when cutting certain mediums in the xpress machine such as thin fabric,faux leather and denim.
Can also be used when cutting detailed dies for adding extra pressure but remember to turn the dial up a notch.
Face the blade into the metal shim for best results.