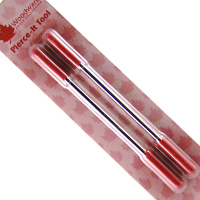 Woodware Pierce it tool pk of 2, 2901
Each tool is double ended, a pointed end for piercing, with a protective cover.
Other end has been designed to separate and pick up small or awkward pieces.
The pierce it tool is perfect for working with peel offs, piercing holes for brads etc.